Фактори, які впливають на психологічне благополуччя сім'ї
Ключові слова:
благополуччя; щастя; задоволеність життям; сім'я; сімейні відносини
Анотація
У статті подана інформація про дослідження останніх років у сфері психологічного благополуччя у межах сім'ї. Вплив сімейного стану, сімейних зв'язків, спілкування, сімейних ритуалів, батьківського досвіду, ненормативних сімейних подій, наявності та відсутності дітей, появи новонародженого на рівень психологічного благополуччя та вплив батьківського досвіду на рівень благополуччя дорослих.
Посилання
Crespo C., Kielpikowski M., Pryor J. & Jose P. E. Family rituals in New Zealand families: Links to family cohesion and adolescents' well-being. Journal of Family Psychology. 2011. № 25(2). P. 184–193. DOI: https://doi.org/ 10.1037/a0023113
Bierman A., Fazio E. M., Milkie M. A. A multifaceted approach to the mental health advantage of the married: assessing how explanations vary by outcome measure and unmarried group. Journal of Family Issues. 2006. № 27. P. 554–582. DOI: https://doi.org/10.1177/0192513X05284111
Shapiro A., Keyes C. L.M. Marital Status and Social Well-Being: Are the Married Always Better Off? Soc Indic Re. 2008. № 88. P. 329–346. URL: https://doi.org/10.1007/s11205-007-9194-3
Marks N. F., Lambert J. D. Marital status continuity and change among young and midlife adults – Longitudinal effects on psychological well-being. Journal of family issues. November 1998. Volume 19. Issue 6. P. 652–686. DOI: 10.1177/019251398019006001
Bevvino D. L., Sharkin B. S. Divorce adjustment as a function of finding meaning and gender differences. Journal Divorce Remarriage. 2003. № 39. P. 81–97. DOI: https://doi.org/10.1300/J087v39n03_04
Montpetit M. A., Bergeman C. S., Bisconti T. L., Rausch J. R.: Adaptive change in self-concept and wellbeing during conjugal loss in later life. Int Journal Aging and Human Development. 2006. № 63. P. 217–239. DOI: https://doi.org/10.2190%2F86WW-652A-M314-4YLA
Rook K. S. The health effects of negative social exchanges in later life. Generations. 2014. № 38. P. 15–23.
Liu H., & Waite L. Bad marriage, broken heart? Age and gender differences in the link between marital quality and cardiovascular risks among older adults. Journal of Health and Social Behavior. 2014. № 55. P. 403–423. DOI: 10.1177/0022146514556893
Ryff C. D. Psychological Well-Being Revisited: Advances in the Science and Practice of Eudaimonia. Psychotherapy and Psychosomatics. 2014. № 83. P. 10–28. DOI: https://doi.org/10.1159/000353263
DeMaris A., Oates G.: The Trajectory of Subjective Well-Being: A Partial Explanation of the Marriage Advantage. Journal of Family Issues. July 1, 2021. Volume 43, issue 6, P. 1650–1668. DOI: https://doi.org/10.1177/ 0192513X211030033
Christian Hoellger, Sabrina Sommer, and Heike M. Buhl Intergenerational Value Similarity and Subjective Well-Being. Journal of Family Issues. November 1, 2021. DOI: https://doi.org/10.1177/0192513X211054470
Margarida Rodrigues, Rui Silva, and Mário Franco COVID-19: Financial Stress and Well-Being in Families. Journal of Family Issues. December 4, 2021. DOI: https://doi.org/10.1177/0192513X211057009
Andreja Brajša-Žganec, Marija Džida, Tihana Brkljačić, Ljiljana Kaliterna Lipovčan, and Lana Lučić The Well-Being of Parents in the Year After Childbirth. Journal of Family Issues. May 2, 2022. DOI: https://doi.org/ 10.1177/0192513X221096799
Kimiko Tanaka, Nan E. Johnson Childlessness and Mental Well-Being in a Global Context. Journal of Family Issues. June 2016. Volume 37, Issue 8. P. 1027–1045. DOI: https://doi.org/10.1177/0192513X14526393
Henry C. Y. Ho, Moses Mui, Alice Wan, Carol Yew, Tai Hing Lam, Sophia S. Chan, Sunita M. Stewart: Family Meal Practices and Well-Being in Hong Kong: The Mediating Effect of Family Communication. Journal of Family Issues. September 15, 2018. Volume 39, issue 16. P. 3835–3856. DOI: https://doi.org/10.1177/0192513X18800787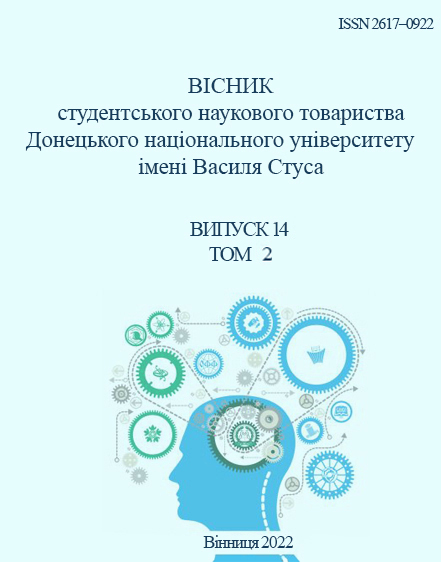 ##submission.downloads##